Little Secrets 'Verse

+ Read My Mind: Twenty Years Later

Snapshots Series, set in the past before Kal-El left and before Little Secrets but in the same storyline




Snapshots: In The Light of Day
Snapshots: In The Dark of Night

+ Snapshots: Light Up the Sky

Snapshots: All I Want For Christmas


+ Snapshots: The Glow of Embers After
Then there's the giant monster-sized epic, Little Secrets. Tags are currently finished, but thanks to the generous help of the always-brilliant saavikam77, we now have a nice, new, sexy
index
to make it easier for reading here on LJ. Thanks again, Ella! We love you!

+ Making New Traditions

+ Thursday Night Deleted Scene (Giving Thanks)

Christmas with the Kents,
Part One
and
Two
,
takes place during the run of LS and is now slightly AU. We wrote it December of 06 and got to that part of LS in 08, so...
The Final Word

Lois Lane versus Gazeera
How I Spent my Christmas Vacation, by Richard White,
Part One
. Parts Two through ? are forthcoming.



+ LS Postscript Fic: The More Things Change...
+ The Perils of Popularity
Connection
+ A Small Matter of Some Gravity
+ Jason Kent and the Creature from the Deep
If It's Meant To Be...,
Part One
and
Part Two
Great Expectations: A Father's Day Tale
+ An Echo of Legend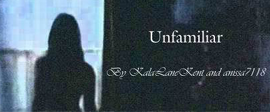 Unfamiliar, Part One and Part Two



Intimidation

+ Before The Clock Strikes Twelve

+ Of Pancakes and Early Mornings



All's Fair in Love, War ... and the Front Page,
Part One
and
Part Two