With only one week to go before MegaCon and my second shot at meeting Ms. Kidder, the hotel is booked, the tickets are bought, gas money has been saved, one of our tax returns have been received, food money is set, and LUSH money has been set aside. It's been a little dicey around here lately as far as fun things go, so we're seriously going to treat ourselves next weekend. And I can't wait.

The plan currently is that we leave work on late Thursday night after work and stay at a hotel between here and Orlando over night, get up and head into Orlando Friday morning to drop ourselves at the official hotel, and get ready to spend the day at a theme park (the tax return is going to be very helpful here). We'll crash when we get in. We're both up early Staurday morning because I want to try to meet her before the crowds get horrible and she starts to get tired. I also know I'm going to be nervous as all hell, so I want to do it before I can chicken out. I feel so nervous! Part of me wants to say that I'll stay calm the same way I stayed calm when I met the cast of Nikita at Close Quarters Standby and be able to laugh and be cool. The other part knows that I'm going to feel like a little kid meeting her mother for the first time. I'm scared to death that I going to get overwhelmed and she's going wonder if I'm a complete idiot. I can totally chat up the cast of my favorite show, but the thought of meeting my idol is just nerve-wracking! *headdesk*

Well, after we meet Margot and she signs the beautiful sketch that Sophie drew me for my birthday two years ago, we'll give me a Xanex and
probably go to LUSH and pick up stuff. My stash has been totally depleted in the last couple of months. I actually tried to use the Bath and Body Works stuff that I bought last month during the after-Christmas sales and it broke me out something fierce. That just sucks, so I'm going to top up my stash while we're there. I miss all of my stuff, but I miss my Flying Fox and my Mange Too the most.

Then we're heading home on Sunday. I'll probably just collapse the minute get in. *LOL* And we have the bigwigs coming in next week the day before I leave. *snicker* Plus our latest Heirs chapter is due the morning we meet Margot. Mi vida loca, my loves. Mi vida loca.

In calmer news, I'm actually caught up to the 15th on the F-List. I can't believe my F-List has gotten so huge that it takes several days to read all of the entries when I'm gone for a week! And I'm trying to stay caught up on replies. And Ms.
januaried has started spoiling me rotten again, this time with new Heirs icons! These guys are so awesome it hurts! And we're trying to get the fanmixes set up again! The next is the last one for LS and then the first for Heirs. *tacklehugs her* And me and
elliania are up to some serious layout evil, so keep your eyes peeled! Katness, I think they'll freak. :D

Oh, BTW, for those that haven't seen it, this is what I'm going to get Margot to sign: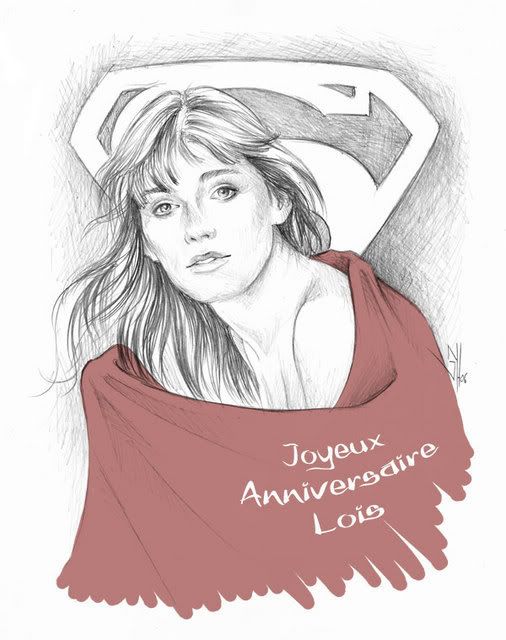 OMG, I'm so excited!