Happy Things Meme, tagged by
htbthomas
:
The rules are that for 8 days you have to post something that made you happy that day. Tag 8 people to do the same.
Day 1
- Three things from yesterday that stood out from the mess:
1) Got the first five gifts on my list. One of which should make Anissa very happy.
2) Made
januaried
happy with a little gift
3) Finding this pic again: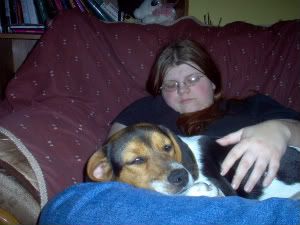 Welcome to the 2008 edition of getting to know your friends! Try not to be lame and spoil the fun! If you get tagged, copy this entire survey and paste into your own blog, change all of the answers so that they apply to you. Then visit the profiles of some of your friends and "Tag" them by simply leaving a comment, asking them to visit your blog, and state that they have been tagged! The theory is that you will learn a lot of little things about your friends that you might not have known! Some of you may get tagged several times, so they can always refer back to your blog for your answers.
(
Collapse
)