And that's not even me trying to be funny about it being Disney. Somehow, for the first birthday ever to be honest, everything went right. Perfectly right.

Except for the alarm not going off on time. XD


We were supposed to get up at 8:30 this morning to light out for the House of Mouse, but the stupid thing didn't go off. Thankfully, my internal alarm woke me up at 9:30 and we made short order of getting ready. I called Momma to tell her that I was coming over tomorrow for my family-time for them and she sang me 'Happy Birthday'. It's been so long since she did that! Mom's not normally that type! I was giggling like a five-year-old. It was so sweet of her. *loves her Mommy now that we're both older and get along*

Anissa and I were so excited to get there that we didn't even bother with breakfast and lit out. Thanks to her insane driving, we made it in record time. The parking lot was mostly empty when we got there at 12:30 (now, keep in mind that the parking lots are !HUGE!, so that's still alot. But nothing like what I'm used to!) and getting in was a snap. Walking in the gate, we had five and a half hours to get through everything. Normally they close at 9:00, but they're having the Mickey's Very Merry Christmas Party this season, so everyone that didn't pay extra leaves early.

Now, being aware of this, how much do you think we got to do? I'll tell you: Everything. And most of it twice! There was nearly no wait time anywhere. The longest we waited in line was fifteen minutes. Stitch's Great Escape was very much a kid's ride, we rode Space Mountain three times (and at different times. The last two were just before we left) and I got a ton of Kala/Heirs ideas while there, had a blast at the Mad Tea Party, and rode Cinderella's Golden Carousal. I can't understand what the point of renaming the Snow White ride by adding 'scary' is. Nothing's changed and if you've seen the movie you know what's going to happen, though it was nice to see it again. *headdesk*

It was great to see The Haunted Mansion, especially since the update. So much so that we went twice (second time was during the fireworks)! *sighs happily* Have I mentioned that I was once offered a job working there in high school? My parents weren't willing to let me commute, so it died a horrible death. What I wouldn't do to do it now. How much fun would that be with my acting ability? *whine, hugs THM, headdesk*

And then we went on Splash Mountain and Big Thunder Mountain Railroad, both rides that were new when I was there last and I was too little to ride, according to my Dad. They were amazing, so much so that we doubled back to ride Splash Mountain alone one more time just before the park closed, since it was my birthday. I've never been the only one on a theme park ride before! Talk about feeling special!

Anissa did an amazing job this birthday and there are no words out there to begin to thank her for this. I've been needing this for months and this was just the ticket. I can't remember the last time I've been in this good a mood! *snuggles the Bluebird* And all this after the MP3 player! OMG!


And the presents! OMG, I'm the most spoiled individual! F-List, you are absolutely FTW! *wibbles* The amount of love I've gotten this week...


* The very first present came from teh most incredible Twin in the world! My very own So Close/Superman Original Movieverse video, one that I was craving horribly.
sean_montgomery
, are there words? I think not. *attack hugs* Not only that, but I've been sung to twice! And if you've ever heard Abby sing, you know that's worth its weight in gold.
*
rizny_notes
not only did an entire set of
50 Lois Lane icons
because I begged her, I also was lucky enough to have her recreate the photograph of Lois that Lucy showed Clark back in
Chapter Twenty-Three, which was Glass Houses
. Isn't she lovely?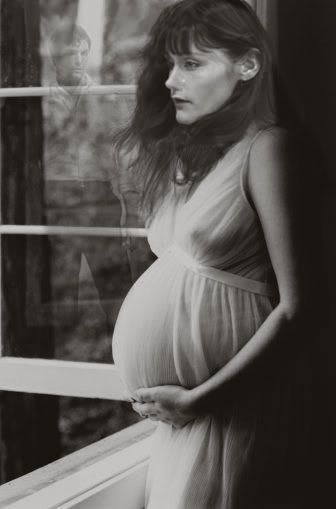 *hugs poor sad Lo* Not to mention my wonderful Margot-Birthday icon! *squees*
*
saavikam77
wrote me
Firsts
, an adorable little fic set in a semi-LS-Verse! And it even includes Lois hiding under the covers, growling for her coffee! *dies* Oh, Ella, I love it so! XD
*
ecabs
snuck in and bought The Icon Whore another years worth of !
Userpics!
. *snuggles Tage* And you knoooooow
Her Royal Majesty, the Queen of Icon Whores
loves you, right? *hugs you again* YAY!!!
*
htbthomas
wrote me
The Packing List
, an AU Missing Scene from the Donner Cut, which is just Margot-Lois love personified. Mom, I grinned like a loon through the whole thing. An
htbthomas
fic written just for me. *is so honored*
*
elliania
made me this utterly
Too-Darned-Hot
birthday banner on top of everything else I've put her through this year! Chris and Margot looking at the top of their game, is there anything better in this world? :D *hugs her OTP* And another thank you to Kitty-Kat for the beautiful icon she transformed this into so that I could have it with me all the time!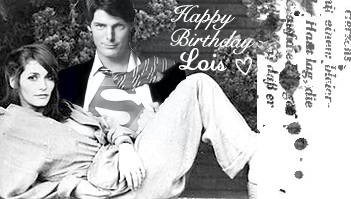 * My Big Sister,
bistyboo1974
, bought me a adorable vanilla birthday cupcake. *grins every time she sees it* Thanks so much, love! *hugs*
* Birthday wishes from
maaike_fluffy
,
bistyboo1974
,
winddancer55945
,
babettew54
,
quirky_circe
,
chickadilly
,
sasusc
,
ellalou
,
mrsmosley
,
trekkie6
, and
child_of_a_dot
.
* And then this evening I got a very special surprise from an old friend tonight. I wasn't even aware that she had been looking at my LJ, but it seems she has. Mysa, they're beautiful. Ladies and gents, I give you the twins taking a nap.

Thank all of you again for helping make this year's birthday a day I'll always remember and treasure! I love you!